We spent 5 days at the Capitol Reef National Park last week and enjoyed beautiful fall colors, warm days and blue skies. The campground had 70 sites and each day filled up by the afternoon. There is ample water with threaded water spigots in each loop and 1 central dump station. There are trash bins and recycle aluminum at each loop. Bathrooms were heated, clean and had running cold water and flush toilets. The campground is paved and each site had a nice size tarmac to back onto and utilize. Each site has a picnic table and charcol grill. Some sites had a fire ring rather than grill. Although the website states no wood fires we witnessed many sites enjoying wood fires from the charcol grill each night. There are no reservations so get there before noon. We hiked right from the campground up Cahog Canyon 1 mile to the Hickman Bridge trail, 1.7 miles and then back to the campground for an awesome day hike. Next to the campground was a historical home, the Gifford Farm House, that was a museum and little store. In this store they sold a variety of small $5.00 delicious homemade pies, scones and fresh coffee from 8am to 5pm. There was also an incredible selection of fresh can goods. We loved the salsas!
Here is a picture from Cahog trail overlooking the campground: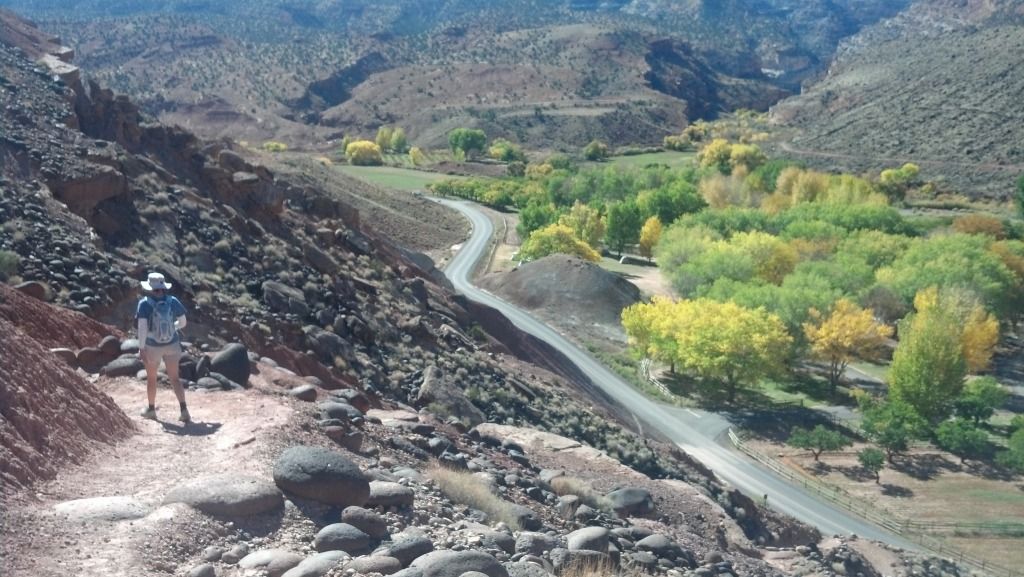 Here is our campsite: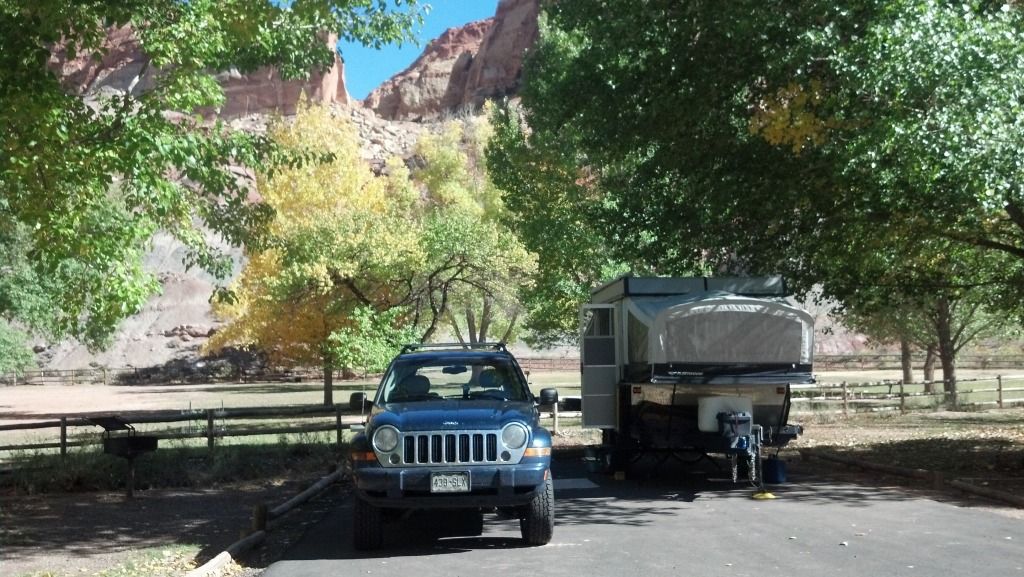 Here is Hickman Bridge: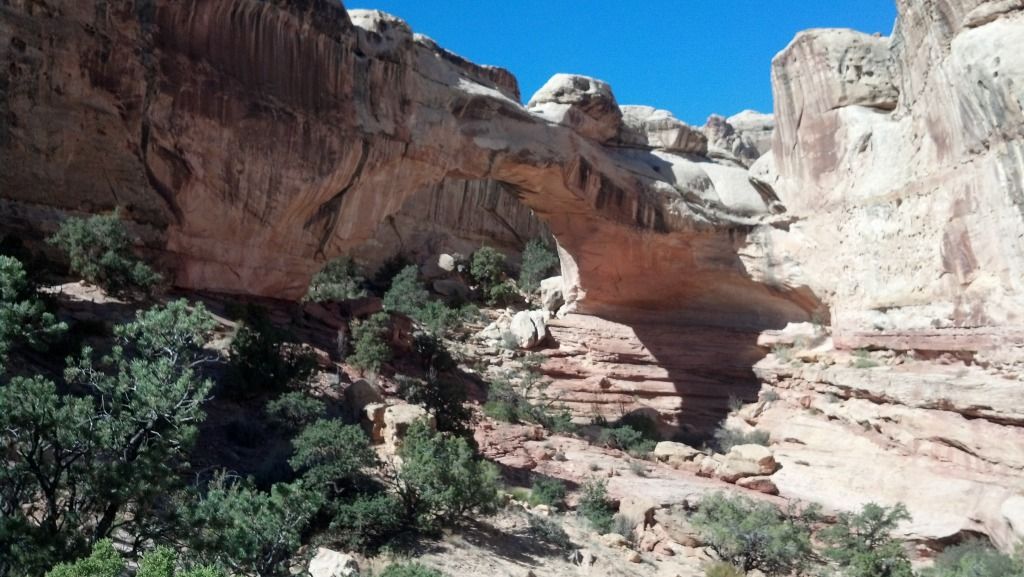 After 3 days of hiking the slot canyons, washes, Cassidy Arch, we opted for a 4 wheel drive tour of Cathedral Valley. This was a 70 mile trek through the desert, canyons, washes, and river crossing! It was a 7 hour drive as we stopped at each overlook and enjoyed spectacular scenery and seculsion.
Jeeping in Cathedral Valley, looking at Temple of the sun and Temple of the sun monoliths:
This was a great National Park and after 5 days we still did not see it all and we're looking forward to returning in the spring!