Hi everyone,
Just found this great forum. We are a late 20's couple from Montreal, QC.
My wife and I love to go camping in tent, but we did less especially theses past years due to my back problems.
We went last year on the U.S. east coast, in Avalon (Cape May, NJ). We were with a couple of friends who had a pop.
We slept in their pop the last night because it was so hot in our tent (+35*C / +95*F). We greatly appreciated.
The mother of this same friend offered us his pop for a very good price and we have not been able to resist!
So we are now officially owner of a 2000 Rockwood premier pop-up! It's equipped with 2 propane tanks, a roof rack, 2" hitch on the back of the
pup
. The 2 tires are brand new from this summer. I will have to change/modify the faucet (It has a home faucet with only one line connected) and some touch up here and there, but for 1,4K$ I think it' a good deal.
Returning home!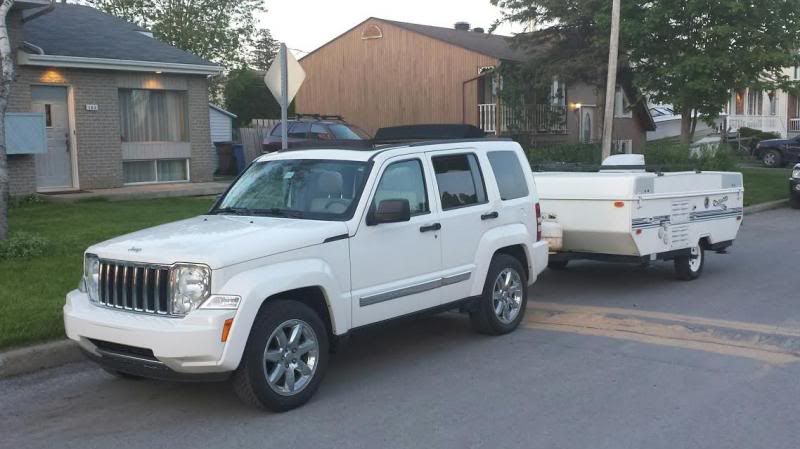 I will have more details/indoor pictures this week-end!
Cheers,