We stayed here 2 days, using it as a jumping point to Bryce Canyon. Great camping area with a lot of privacy between spots. We stayed in site #15 which was a pull through site that easily held the tow vehicle and the popup. No hookups are available.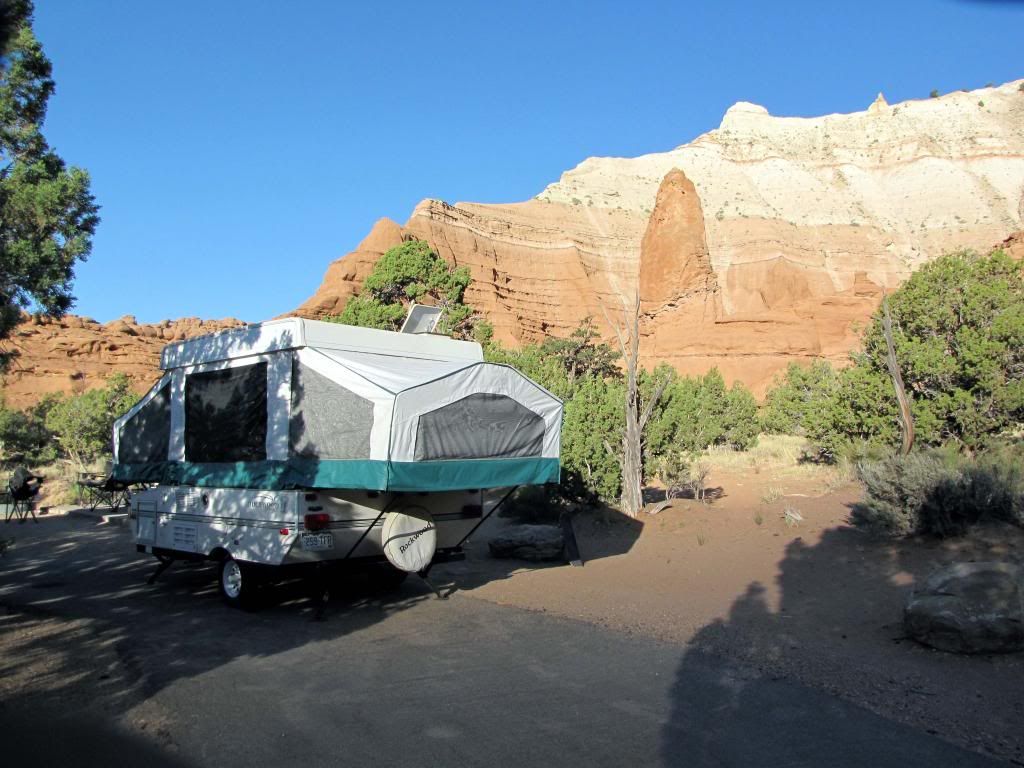 Campground was quite nice with cool nights, very clean bathrooms and hot showers. Bryce is less than an hour away. The campground had firewood available for $5 and had a general store nearby with very reasonable prices on the basics such as ice, bread, etc. This is a very quiet campground and we could see the Milky Way at night.
I left my hiking shoes on the picnic bench the first night and couldn't find one the next morning. I finally found it across a small ravine about 50 feet away. I though that it was kind of strange until I saw all of the bobcat tracks around. Late the next night, my wife awoke me and we could hear the bobcat walking around our site. I looked out the window but couldn't see anything. Of course it didn't help matters that I didn't have my glasses on and that it was 4am. When we got up in the morning, we could see many tracks of what looked like an adult and a smaller bobcat that had been under the slide-outs of the camper.