Since we have never used the stove that was in our
pup
, we decided that having the counterspace would be better than the stove. Of course, when it comes t modding, things tend to snowball. Instead of just building a new countertop, I decided to add an old countertop microwave to the mix since it was sitting around the garage. Also, why not throw in a new faucet while I'm at it.
The old (which I redid when I bought the
pup
)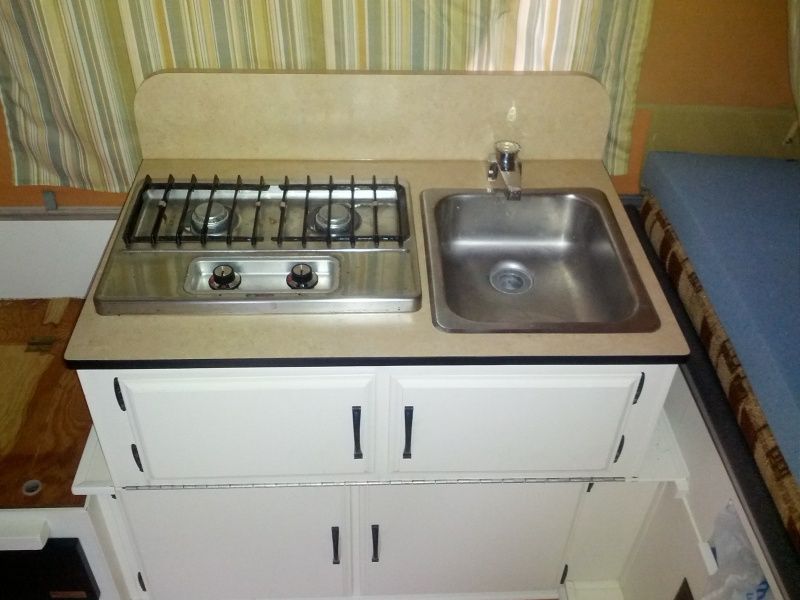 Framework for new
Progress.... (I didn't take any pics of the in between)
Add nuke box
Venting for nuke box (also one in the rear)
Needs a door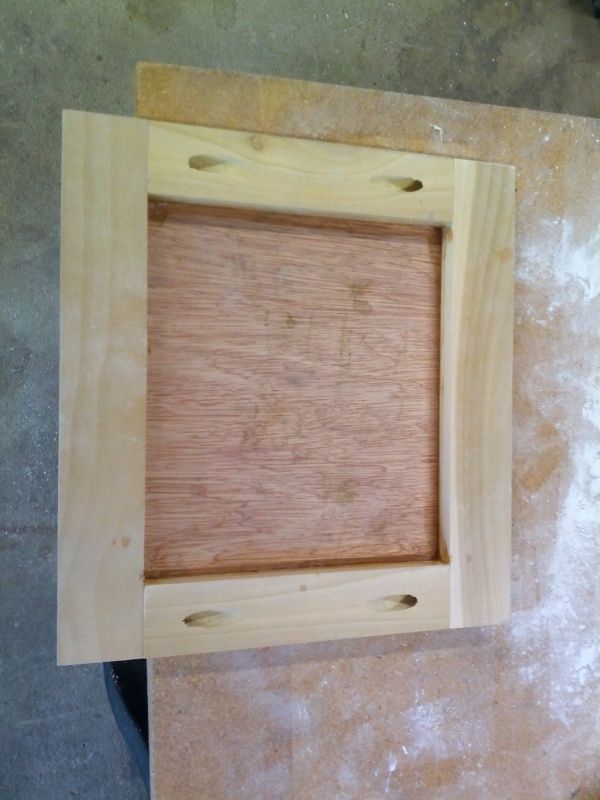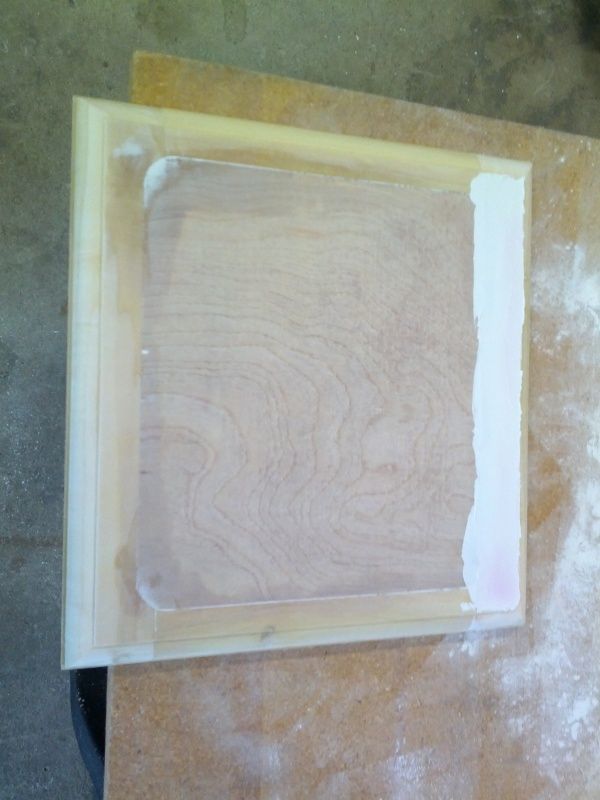 Installed in
pup
In the end I decided to reinforce the framework of the lower cabinet so I would feel comfortable with it while traveling in the flipped over position. I'm doubting the nuke box will get much use, but it may come in handy and may help with resale value.