This was a great weekend of camping at Northbend. It was so beautiful. I wish the trip would have last longer. I had to leave the family on Sunday due to having to work Monday. But the hubby and daughter stayed until Monday afternoon. We were able to have a site beside of a close friend of the hubby. The guys had not saw each other is years, so it was great. Lots of old stories being told about there days camping at the park when they were kids. We got to see some raccoons playing in the woods, even thing one of them wandered into our site and took the flashlight the hubby left on the table...hahaha... It was a much needed trip that of course didn't last long enough, but they never do. It was a great Father's day gift also, what better to give than a trip camping at your favorite place. The hubby has been camping at Northbend since he was 6weeks old, so the place holds many memories for him.
Here are some pictures of the trip......
The family playing in the lake.....
The hubby....
Beautiful sunrise...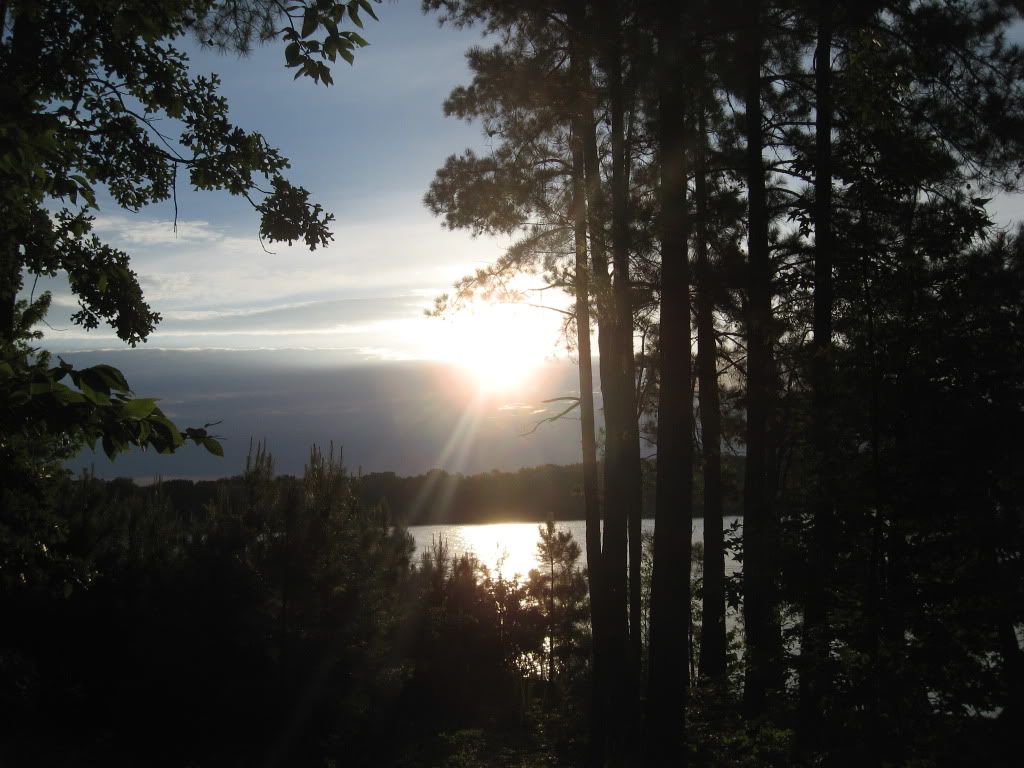 Father and daughter
Old friends..