Our second camping trip. 400 miles round trip went really well other than loosing our brake lens cap on the way home.
We averaged about 11 MPG during the trip.
Tomoka State Park (FL) (This state park was great. I would say 80% of the 97 sites were tents and
PUPs
. Never seen so many
PUPs
without a rally. )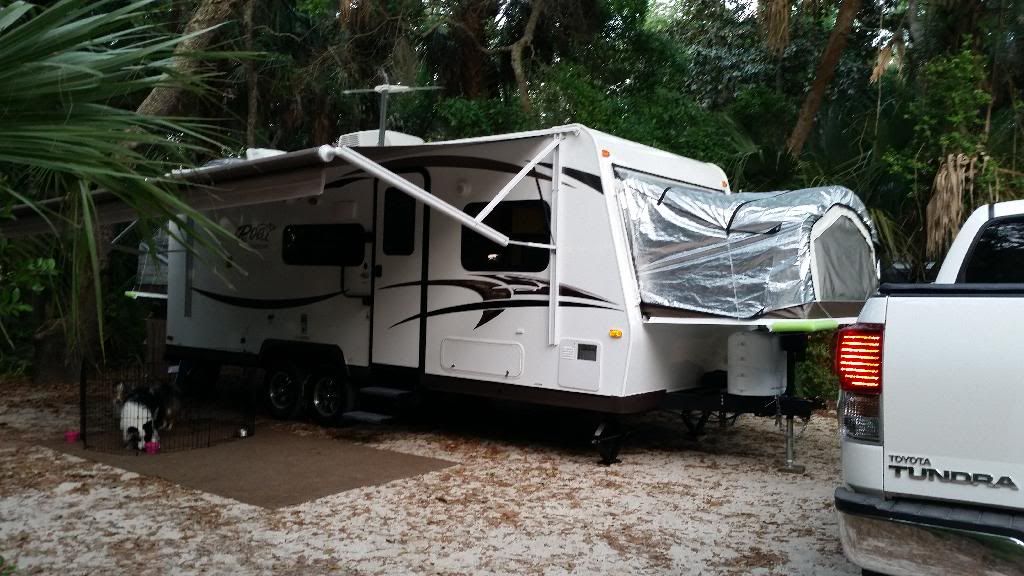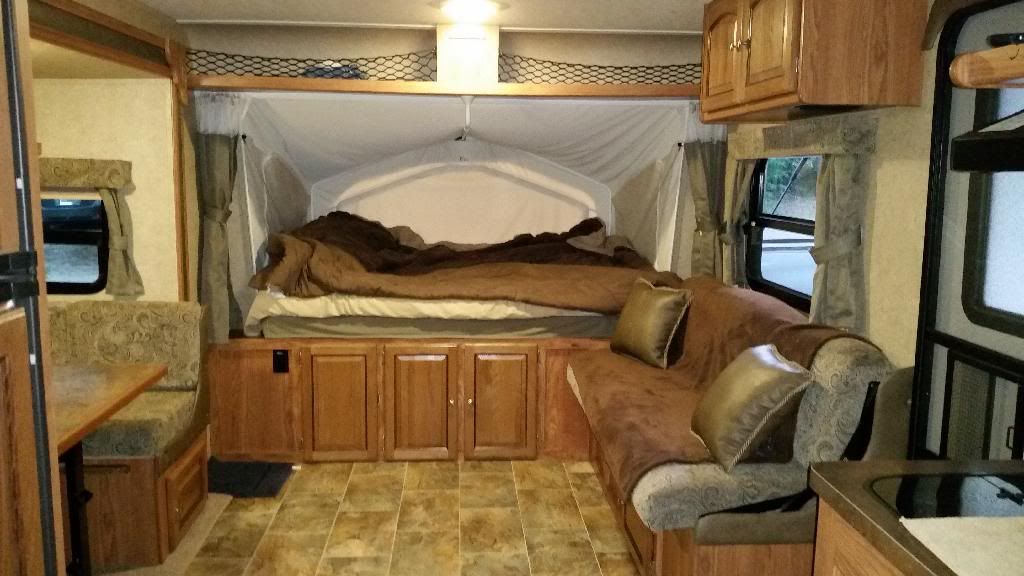 Love the LED lights under the awning!!!
Our dogs love camping as much as we do. They did great in the camper and during the long travel.
I made these
PUGS
from Grabber Thermal Blankets from Walmart. It took 6 total. Cut and sewed them for each bunk. Used the soft side of sticky velcro up under the lip of the bunk close to the canvas. (It saved our bunk ends from a mess this weekend. The squirrels were having a party in the tree above us.) Makes the bunks dark and keeps them cool.