Well, not really camping but since it is a towing issue I guess we can fit it here somewhere....
So, lets do some Sesame Street thing here, can anyone tell me what is wrong with this picture?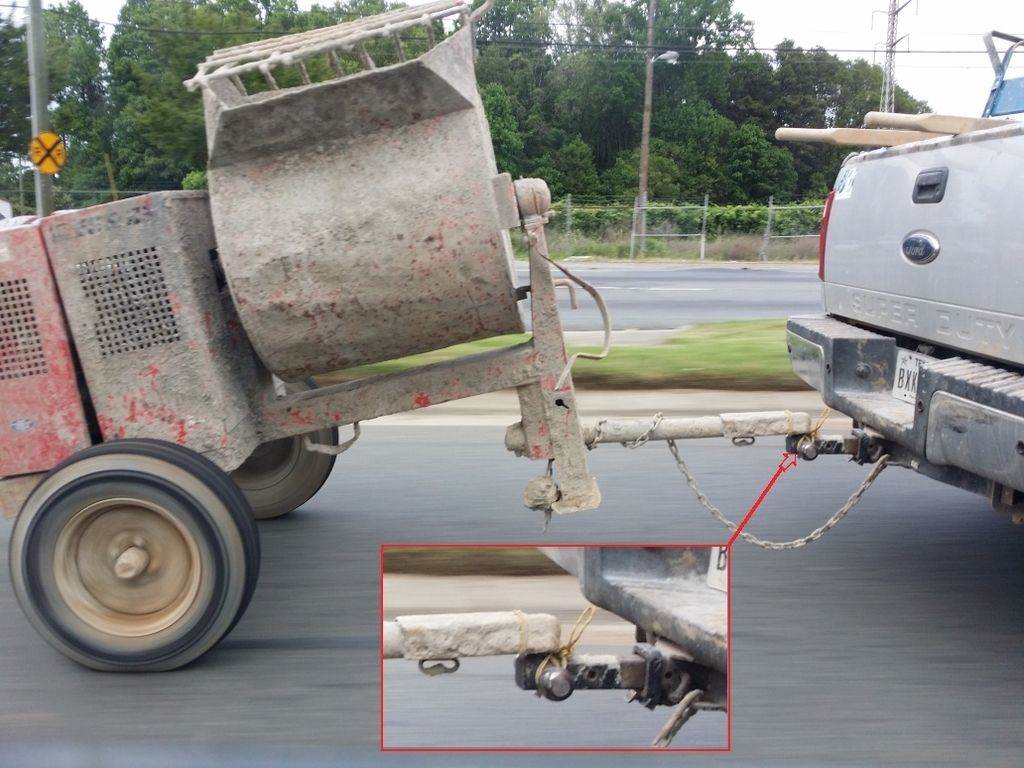 I had to set the camera to multishots after trying to get side to side with them at a few stop lights....
It is obvious this hitch receiver does not have the locking latch any longer and I am sure this is not the first time they done this....
All I could say was... Really!?!?!?!?!?